"Baa, Baa, Black Sheep" is an English nursery rhyme which can be dated back all the way from 1731.
A fun and easy tune to play that msot people will know - a great starting point for beginners.
Enjoy the letter notes below :)
C          C        G         G
Baa, baa, black sheep
A           A    A-A    G
Have you any wool?
F      F     E    E
Yes sir, yes sir
D            D       C
Three bags full!
G        G    G     F - F
One for the master
E         E     E        D
One for the dame
C       G      G     G     F-F     F
And one for the little boy
F            E         E         E      D
Who lives down the lane!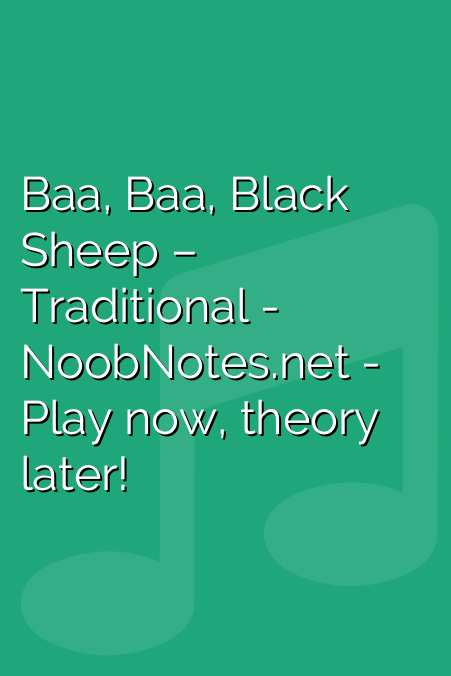 [wpdevart_facebook_comment curent_url="https://noobnotes.net/baa-baa-black-sheep-traditional/" order_type="social" title_text="Comments, chat, etc" title_text_position="left" width="100 animation_effect="random" count_of_comments="3"]