A variety of Christmas tunes, from the most popular to the more obscure, from the Christian to the Pagan, from Choral melodies to children-friendly tunes - they're all here, all in easy letter notes, and all perfect for beginners on most instruments.
If the notes aren't quite right, you can shift them up or down in key to suit your ability and playing style. You can also jump between A-B-C notation or Do Re Mi notation depending on what you are more comfortable with :)
I hope you enjoy this collection of festive tunes, no matter what time of year!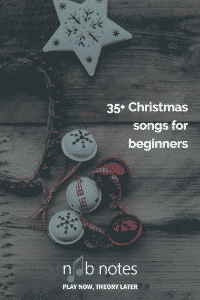 [wpdevart_facebook_comment curent_url="https://noobnotes.net/song-collections/christmas/" order_type="social" title_text="Comments, chat, etc" title_text_position="left" width="100 animation_effect="random" count_of_comments="3"]