A collection of songs for children and toddlers - you'll find a mixture of nursery rhymes and kids music, all in easy letter notes making them perfect for beginners and intermediate players of any age :)
By starting off with easy letter notes, beginners have the chance to focus on plying the instrument itself without being initially overwhelmed by theory.
All of the songs can be shifted up or down in key to make it possible to play these well-loved and simple tunes on pretty much any instrument, from pianos to xylophones, harps to handballs, guitars to recorders!
I hope the song notes help to inspire a younger generation of musicians, whether they want to perform professionally or just as a hobby. Happy practice!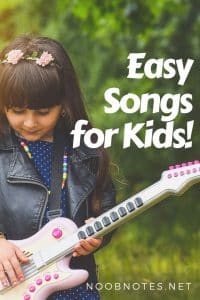 [wpdevart_facebook_comment curent_url="https://noobnotes.net/song-collections/childrens-nursery-rhymes/" order_type="social" title_text="Comments, chat, etc" title_text_position="left" width="100 animation_effect="random" count_of_comments="3"]