This well-know traditional Cuban tune has been covered by many artists and the melody has featured in adverts, ring tones, door bells...!
Whilst this is a really well-known tune, I'd have had no clue of the name before it was requested by a user on the forum - now I know! :D
There are verses to this song as well, however I found it really tricky to try and work out. Let me know if you work out the notes to the rest!
^C-^C-^C-^D-^D
Guantanamera,
Bb-^D-^D
Guajira
^C-^D-Bb-^C-^C
Guantanamera
A-Bb-^C-^D-^C
Guantanamera
^D-Bb-G
Guajira
F-F-E-D-C
Guantanamera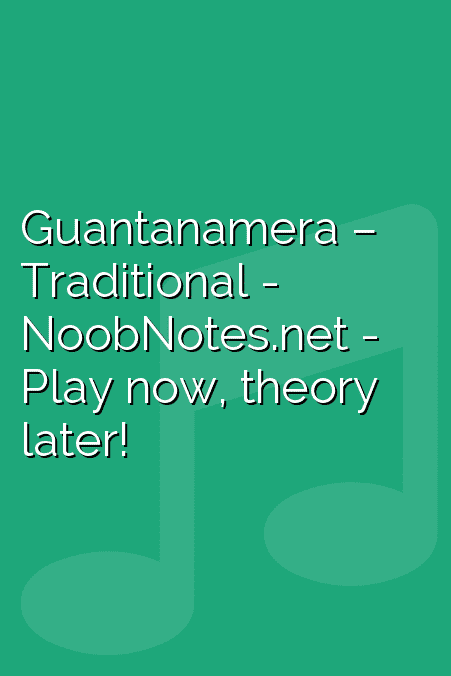 [wpdevart_facebook_comment curent_url="https://noobnotes.net/guantanamera-traditional/" order_type="social" title_text="Comments, chat, etc" title_text_position="left" width="100 animation_effect="random" count_of_comments="3"]